We love our community!
COATS FOR KIDS
Coats for Kids is a community service project that provides warm coats and clothing for anyone in need! Sharon Marshall began the Coats for Kids program in 1997 and is committed to making it a success each year.
Most of us have some coats or winter clothing that we don't use anymore. Donating these items makes a huge difference for someone in need. We collect warm clothing all year, so please drop off your donation at Discover Country Realty, 347 Market Avenue, Grand Forks, BC or call us at +1 (250) 442-2124 if you would like us to pick your donation up.
Acknowledgments
The Grand Forks Christian Centre has worked with us and opened their church to distribute the clothing each year (2017 dates to be announced). In 2016, the Border Bruins teammates came out and helped with loading, unloading, and setting up the coats. We thank the dedicated volunteers that give their time to categorize and distribute the coats!
Most of all, we would like to thank the people of the Boundary Country and our Community for their generous donations year after year - their remarkable support makes the program possible. Thank you!
News Clippings: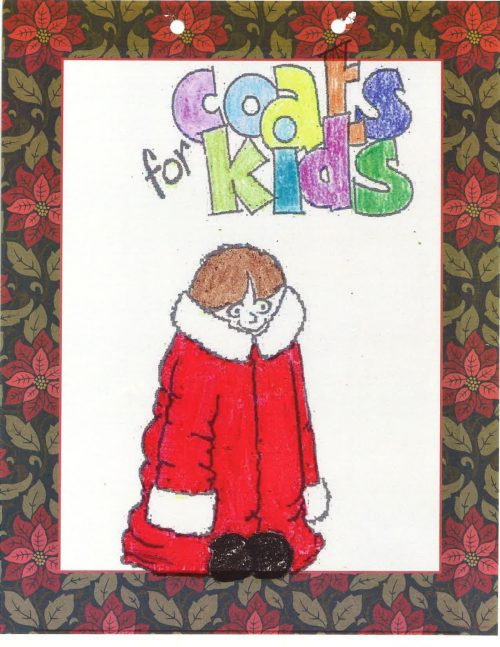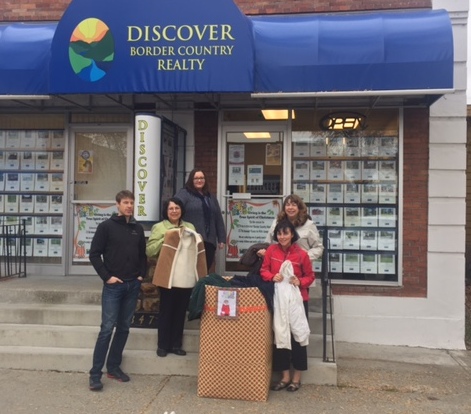 Coats for Kids 2016 - Edan, Willy, Angela, Sharon, Jennifer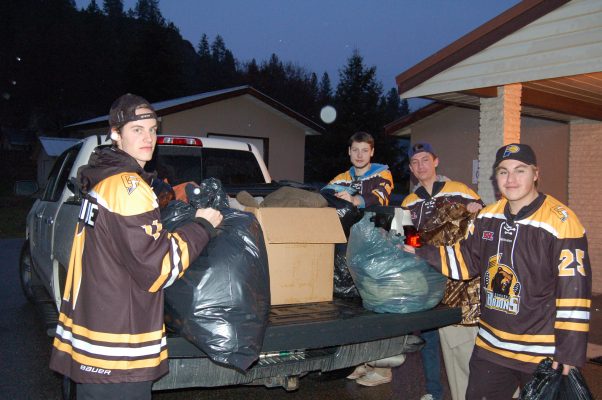 Border Bruins helping out at Coats for Kids 2016
GRAND FORKS WILDLIFE ASSOCIATION
We are supporters of the Grand Forks Wildlife Association. The Grand Forks Wildlife Association is dedicated to the preservation and promotion of the sports of shooting, archery, hunting, and fishing as well as the enhancement of wildlife habitat. It is the mission of the club to enhance and maintain an environment in which populations of wildlife can thrive. The Grand Forks Wildlife Association is a non profit society and is a member club within the British Columbia Wildlife Federation. Discover Border Country Realty are "First Place Gold Level Sponsors" of the GFWA's Annual Dance & Awards Banquet 2017.
Click here to see a video of the Grand Forks Wildlife Association's projects.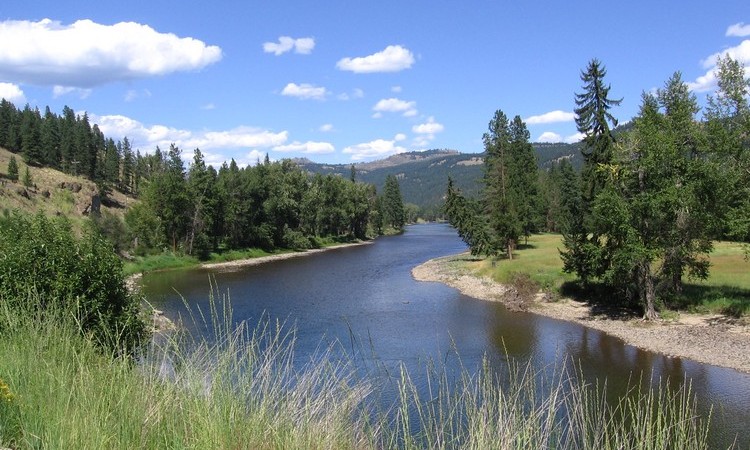 River habitat in Border Country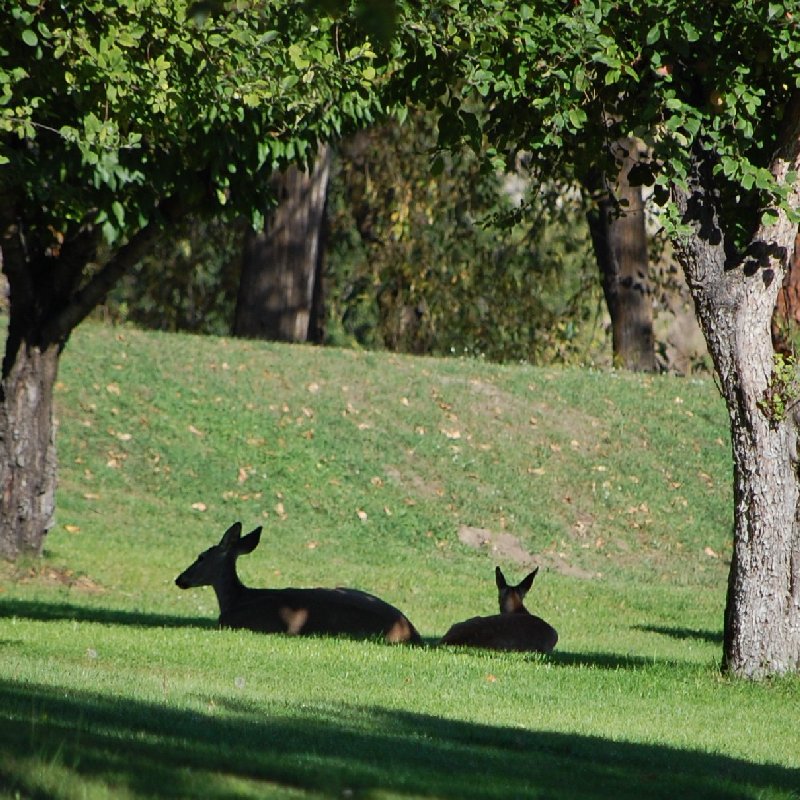 Living close to wildlife in the Boundary
GRAND FORKS SANTA CLAUS PARADE 2016
We had a blast in the Santa Claus Parade in downtown Grand Forks in 2016. Sharon's orange jeep was all decked out with Christmas lights as we tossed candies to the huge crowd that came out. The parade was filled with amazing floats that included the Grinch, the Wizard of Oz, live bands, and of course, Santa. Such an awesome community!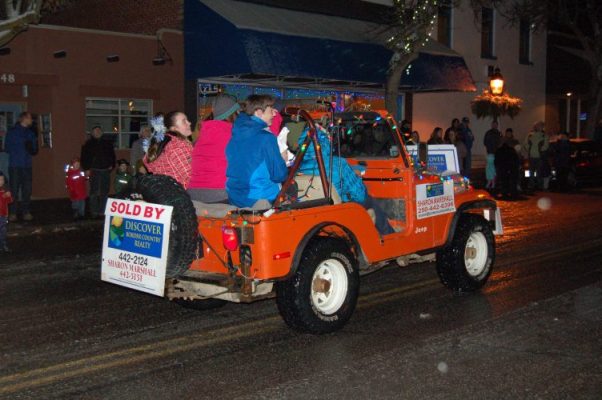 Border Country Realty in the Santa Claus Parade 2016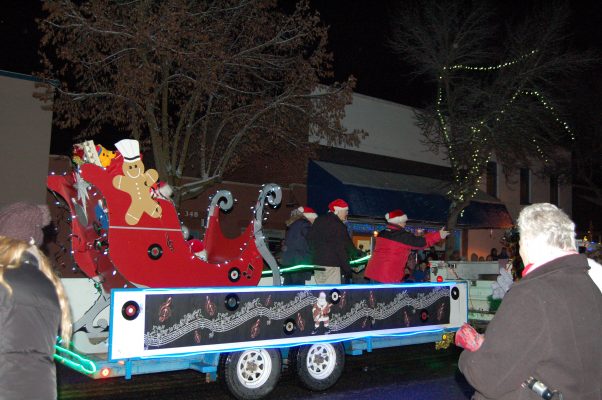 SANTA'S FLOAT IN THE SANTA CLAUS PARADE 2016
GRAND FORKS BORDER BRUINS CALENDAR 2017
We are proud supporters of the Border Bruins - Grand Forks' home town hockey team. Our guys have accomplished a lot in the past year. In the 2015/2016 season, this Border Bruins team became the first Border Bruins team in 19 years to make the Playoffs and made it all the way to the Division Finals. Way to go, Bruins!
Check out our May 'Calendar Bruin' in the 2017 Border Bruins calendar. You can buy the calendars at our office or at Bruins home games.
To check out the Bruins game times click here.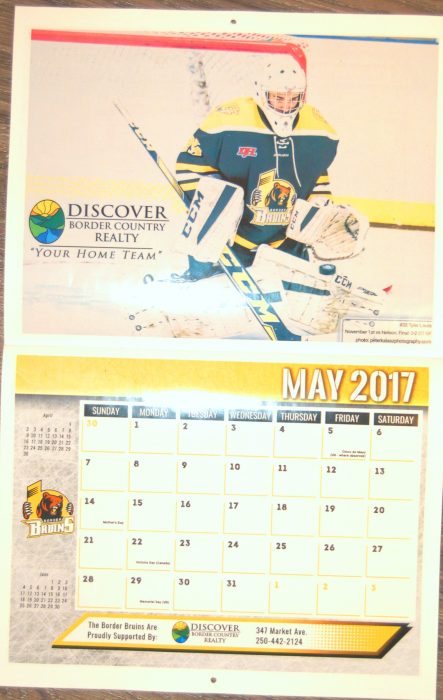 Border Bruins 2017 Calendar - goalie Tyler Loura